First information meeting of Port of HaminaKotka in 2023
24.02.2023
The first information meeting of Port of HaminaKotka in 2023 was organised on 21 February as a hybrid event, with the audience participating in the event on location at office centre Merituuli at Mussalo or remotely via Teams. There were more than 60 participants.
The meeting started by Commercial Director Eija Rossi presenting the transport volumes of the port in 2022 and the situation with the construction projects in the D-area at Mussalo.
Ville Kuitunen, Director, Traffic Operations, discussed issues such as the passenger terminal completed at Kantasatama Harbour and the organisational changes in the Traffic Services Department. Oskari Aarnio, the new Port Officer in the Traffic Services Department, also presented himself to the audience and gave an account of his job description.
Maintenance Manager Saana Vuorinen presented the organisational changes in the Technical Department and stated that there is a vacant position of a maintenance engineer in the department. She reminded the participants of the snow tipping sites and gave a brief overview of the maintenance work to be carried out at the port in 2023.
Timo Rosendahl, Manager, Security and Rescue, closed the event by reviewing the access permit practices and traffic safety issues of the port, and he referred to the upcoming safety events and exercises.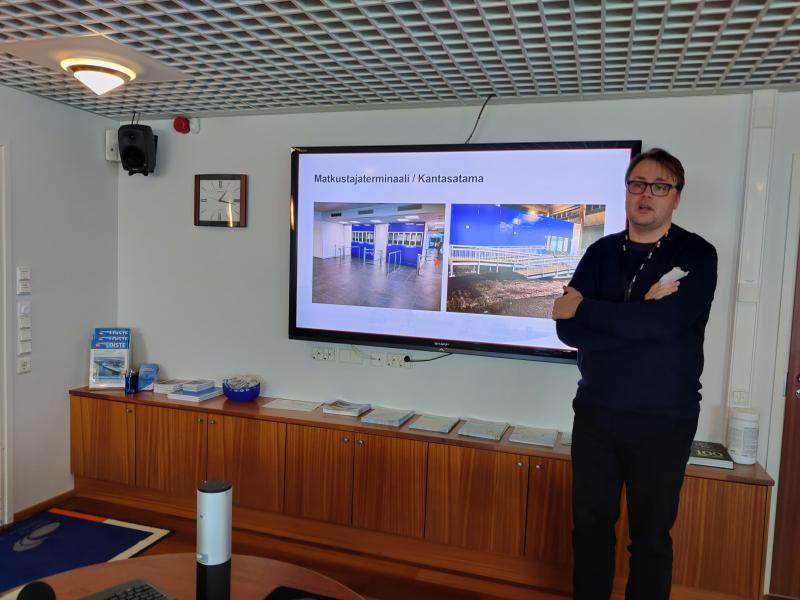 See all current articles