Gisgro supplemented through the work input of summer workers
02.07.2020
Two students ­- Elina Rinne and Roope Kallio - from the University of Applied Sciences of South-East Finland (XAMK) are working this summer in the Technical Department of Port of HaminaKotka Ltd. They have been studying logistics engineering at the university for one year.
Port of HaminaKotka Ltd uses the Gisgro data system by means of which the entire port has been modelled digitally by combining conventional two-dimensional imaging with 3D technology. Elina and Roope are to take images of port assets such as bollards, manholes and electricity distribution centres and add these to Gisgro, and to record any damage in the assets in the system.
"A typical work day is usually spent so that in the morning we take images at the port and in the afternoon we enter the information in Gisgro at the office, or vice versa," Elina says.
At the port, Elina and Roope have been surprised by the fact that there is really busy traffic at the port.
"You have to be really vigilant all the time when moving around in the port area," Roope says. Another surprise has been the size and yet the compact configuration of the various parts of the port, he continues.
Roope and Elina think that the best thing about the summer work has been the independent nature of the work. The goals have been clearly set out by the employer, but the summer employees have been given latitude and responsibility to carry out their duties in accordance with the goals. They have been able to see first hand what is happening at the port, and this has helped them to understand more clearly how the port works and what type of a large entity it is.
"Earlier on, I couldn't even imagine how extensive and diverse the port industry is. The thoughts about working at the port after graduation have only become more consolidated," Elina says.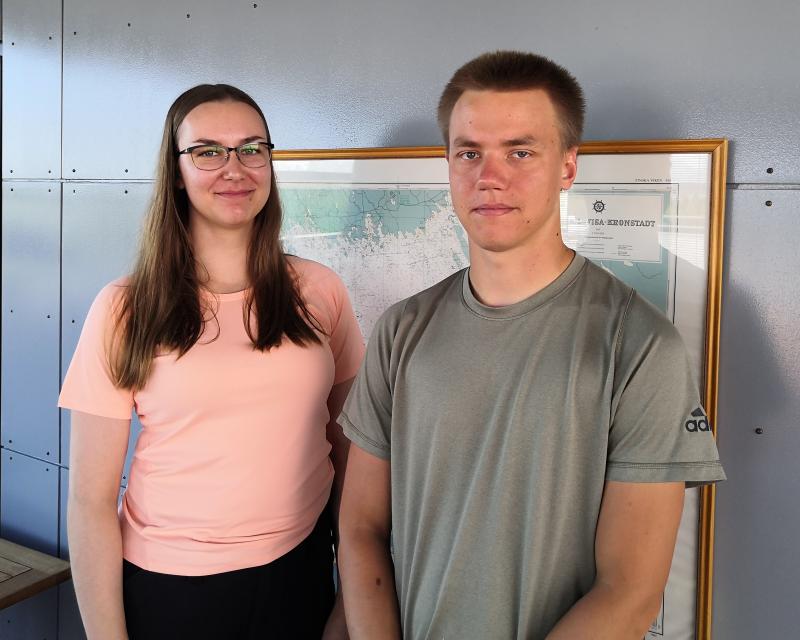 See all current articles