Oil accidents threaten the Baltic Sea
31.08.2023
The Baltic Sea is one of the busiest sea areas in the world in terms of ship traffic, which is why the risk of oil or chemical accident is always there. Oil spill response in Finland is based on a model involving several authorities, where either the Border Guard or the rescue service is responsible for the response, depending on the situation. In the Baltic Sea area, only mechanical oil spill control is used, in other words the oil is collected, and no chemicals, burning or submersion agents are used.
In April, WWF organised an oil spill prevention exercise for the personnel of Port of HaminaKotka. The exercise involved putting on oil spill protection equipment, oil collection and the practical operation of the oil spill response group. The training day consisted of the theory part in the morning and the actual exercise in the afternoon at the Santalahti beach in Kotka. The theoretical section discussed issues such as Finland's preparations for oil accidents, the environmental impacts and health risks of an oil accident, occupational safety regulations and what to do in the event of an accident under the command of the group leader of the oil response forces.
In the practical exercise carried out on the beach, the participants were divided into two groups and group leaders were chosen for the groups. The group leaders then divided the tasks and took care of communications with the team leader. In the exercise, peat was used to mimic oil. In the imaginary accident, oil had washed ashore in several places, and it was collected with appropriate equipment. The event was also used for practicing the recovery of oil-stained birds. The training day provided the basic readiness for working in the volunteer oil response forces, and the port company allows those who have signed up as volunteers to participate in oil response duties when so separately agreed.  
Teemu Niinimäki, WWF Finland's conservation specialist who worked as a trainer in the oil spill response exercise, points out that the prevention of major oil accidents is above all about co-operation between different organisations.
"The cleaning of beaches is very slow and can take months. All available resources are needed, and it is great to see that companies such as the Port of HaminaKotka also train their personnel in oil spill prevention. Of course, we always hope that the results of the training do not have to be used in practice," Teemu Niinimäki says.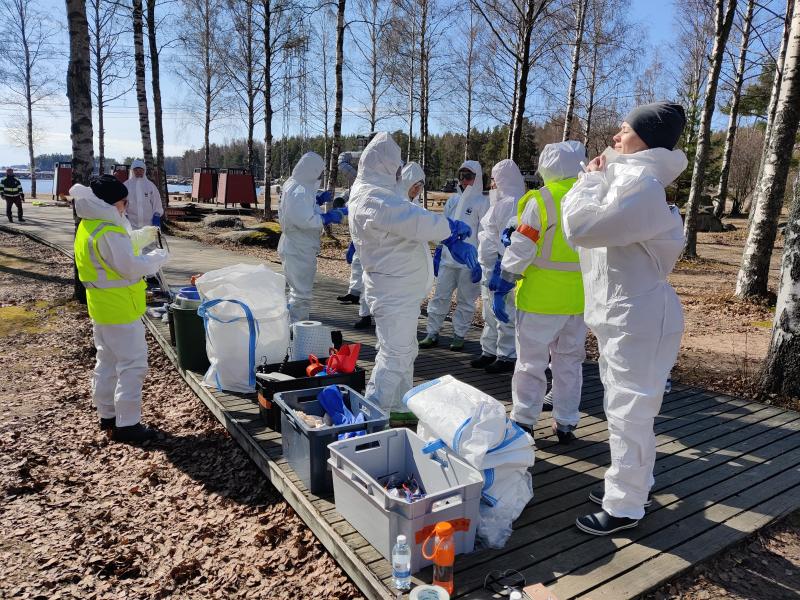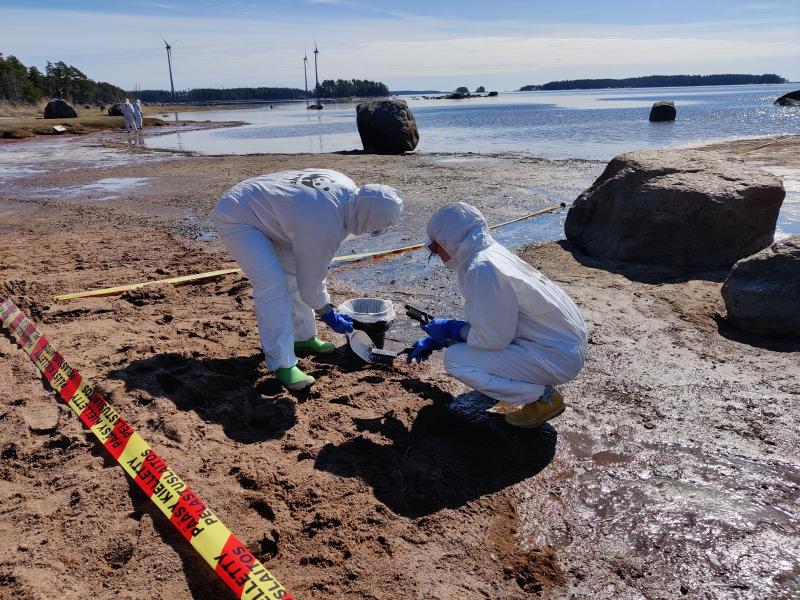 The Baltic Sea Day launched and co-ordinated by the John Nurminen Foundation takes place every year on the last Thursday of August with various events and activities. The objective of the theme day is to highlight important maritime topics and inspire concrete action to benefit the Baltic Sea. The day celebrates the diversity and immeasurable value of the sea. In addition to the celebration, the goal is to enhance knowledge about the natural environment, culture and history of the sea. In 2023, Baltic Sea Day will be celebrated on 31 August.
www.itämeripäivä.fi/en
See all current articles