Port of HaminaKotka Ltd has been sponsoring visits by hospital clowns
16.08.2022
Port of HaminaKotka Ltd has an annually changing charity target, and in 2019 the port company donated the funds intended for Christmas gifts to the association that supports the children's wards of Kymenlaakso Central Hospital. The donation was allocated to hospital clown activities. The coronavirus pandemic that broke out shortly after this also affected the visits by hospital clowns to Kymenlaakso Central Hospital, but finally in August this year the representatives of Port of HaminaKotka were offered the opportunity to get to know the hospital clown activities that were the charity target of the donation.
Hospital clowns are actors or artists with training in some other performing arts, and they have had additional training to work in a hospital environment. The goal of the hospital clowns is to bring joy and cheerfulness to child patients and to influence the hospital experience of both the child and the whole family and the memory left by the hospital stay. The clowns are also involved in the preparation for the procedures, relieving the patient's fears, which makes the resources of the nursing staff available to the actual nursing work.
The clowns work on the terms of the child or adolescent patient and let the situation lead and guide the encounter. They are required to have discretion in the situation at hand and sensitivity to identify the means that work in each interaction situation. Sometimes the link between the clown and the patient is created through music, rhythm or physical contact rather than the general fooling around characteristic of clowns. Hospital clowns do their work with their full heart, and the encounters leave important memories not only for the patients but also for the clowns.
"It was great to see and hear how our donation is actually used. In addition to child patients, the visits also bring joy to the personnel and variety to their work. It was surprising to discover what kind of professionalism the work of a hospital clown requires," says Petra Kuitunen, Marketing Manager of Port of HaminaKotka Ltd.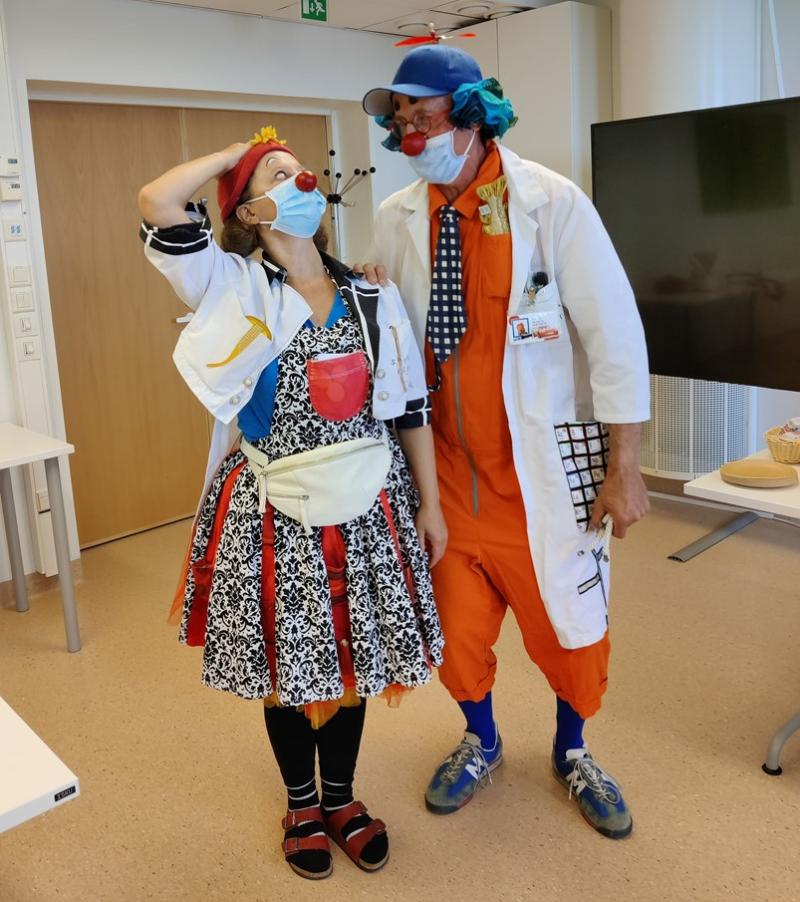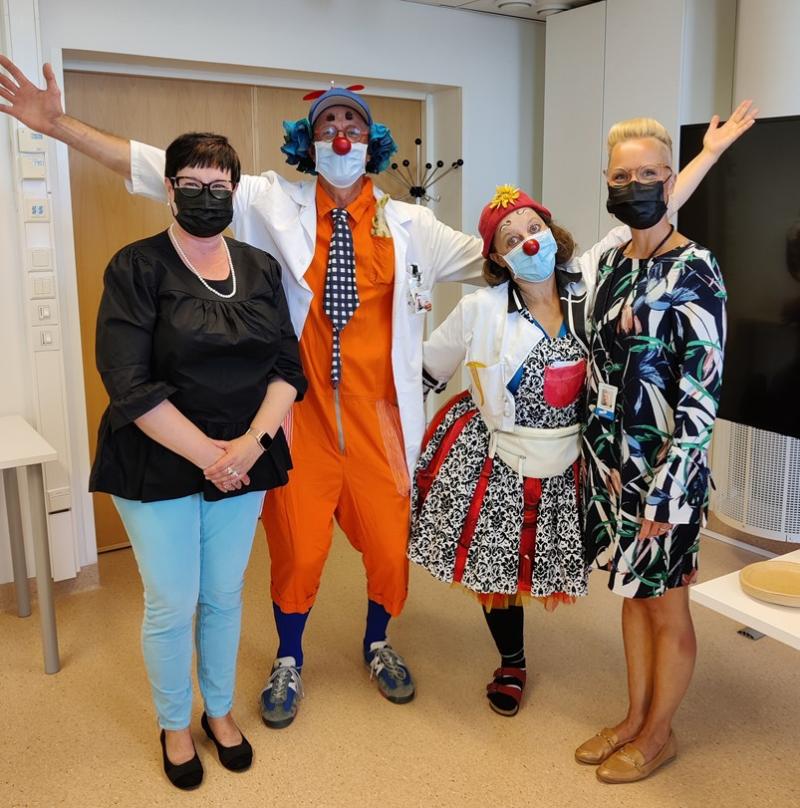 See all current articles