Prime Minister Sanna Marin visited Hamina
23.11.2020
Sanna Marin, Prime Minister of Finland, visited Hamina on 20 November 2020. Kimmo Naski, CEO of Port of HaminaKotka Ltd, had an opportunity to tell the Prime Minister about the Port of HaminaKotka and its current situation. Kimmo Naski requested the Finnish Government to reconsider the establishment of a project planning company for the coastal railway running east of Helsinki. The reasons for this include the financial capacity in accordance with the Government programme and the need for a comprehensive survey that takes freight traffic into account. He expressed the view that the railway should be a mixed railway, and gave reasons why the eastern coastal railway would be the best option for Finland.
In the meeting, Kimmo Naski emphasised the importance of the Government doing its best to promote the location of UPM's biorefinery and the battery plants of Suomen Malmijalostus Oy in the vicinity of our port. He also asked the Government to remove shipping fairway charges, because they have a major role in the competitiveness of our port and Finland as a whole.
Other ministers also visited our region earlier in the same week, when Mika Lintilä, Minister of Economic Affairs, and Ville Skinnari, Minister for Development Cooperation and Foreign Trade, visited Kotka on 16 November 2020. During this visit, Kimmo Naski asked the Government to support UPM's biorefinery project and to abolish shipping fairway charges.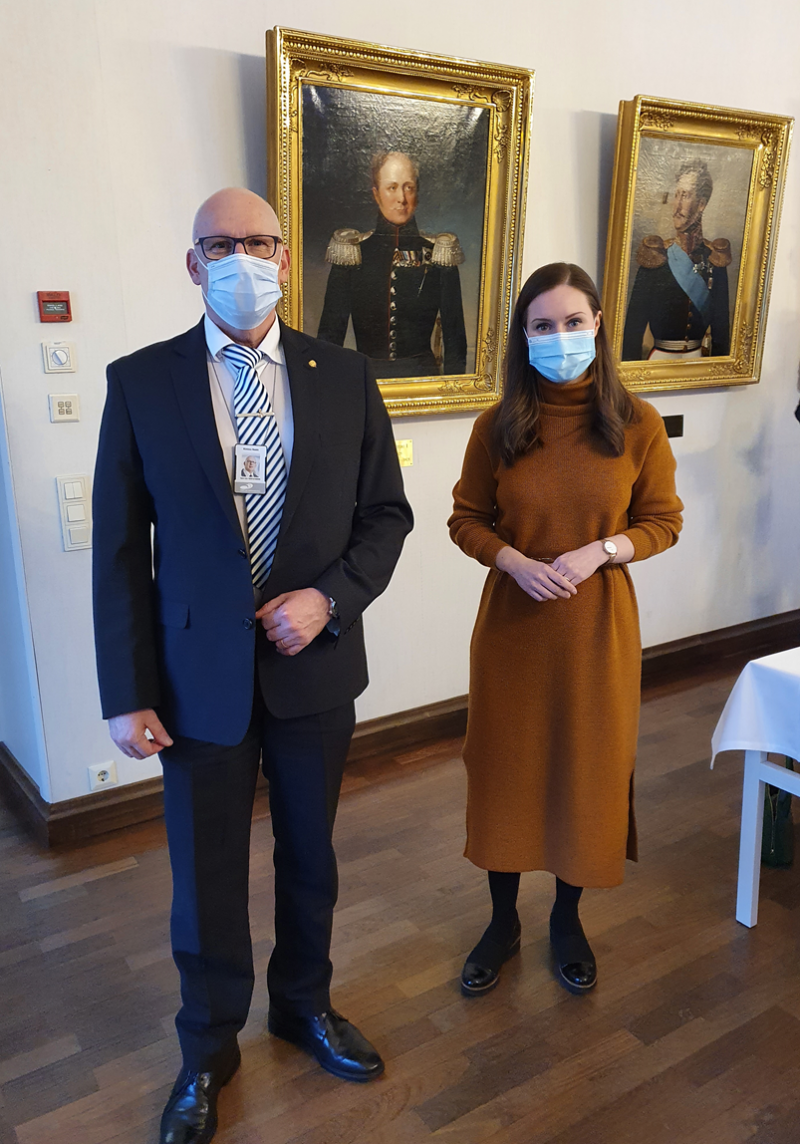 See all current articles