D-area at the Mussalo Harbour of Port of HaminaKotka and the Baltic Sea Pulp Centre inaugurated on 3 October 2019
07.10.2019
Port of HaminaKotka Ltd and Steveco Oy have jointly constructed a world-class pulp terminal in the new D-area in the western part of the Mussalo Harbour in Kotka. The Port of HaminaKotka has invested almost 40 million euros in the infrastructure of the expansion area of approx. 30 hectares, and Steveco has built a modern pulp terminal of 20,000 m² for the sea transport of UPM's Kaukaa and Kymi pulp mills to be focused at Mussalo.
Port of HaminaKotka Ltd has also signed a letter of intent with Finnpulp Oy, whereby the transport of the production of the pulp mill contemplated in Kuopio would take place via the new area. The inauguration ceremonies of the D-area and the Baltic Sea Pulp Centre located on it took place on 3 October 2019.
"For the Port of HaminaKotka, this has been a major step into the future together with our long-term partners Steveco and UPM. The investments have enabled the launching of new large-scale operations at the Port of HaminaKotka," says Kimmo Naski, CEO of Port of HaminaKotka Ltd.
The first part of the quay of the D-area - quarrying and dredging work of the harbour basin, and the breakwater - are about to be complete. At a later stage, more quay will be built, and it is also possible to increase the warehousing capacity.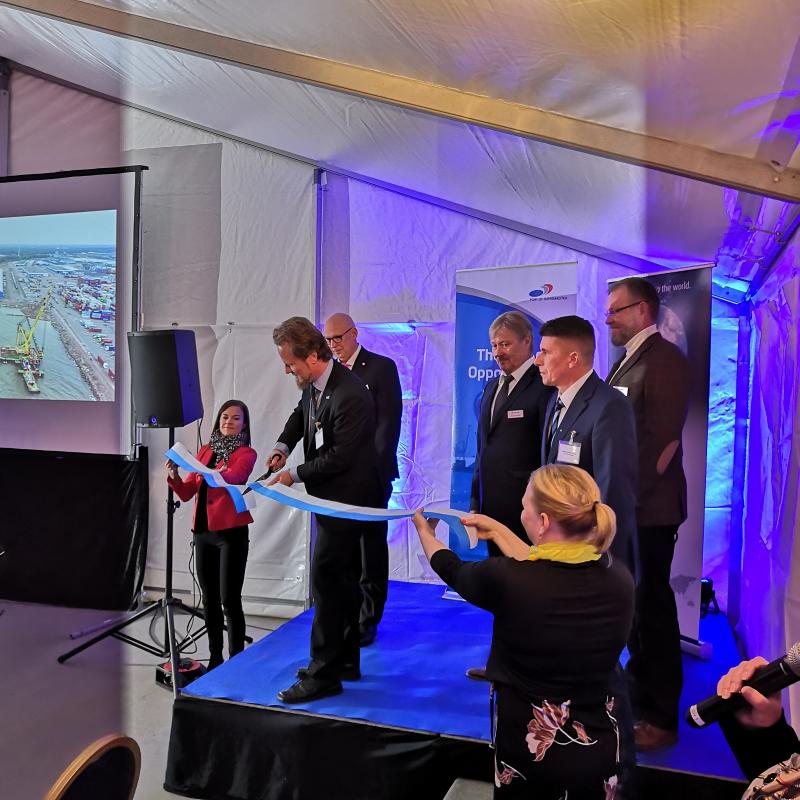 Participants of the opening ceremonies (from the left): Juho Eerola, Second Deputy Speaker
of Finnish Parliament, Kimmo Naski, CEO of Port of HaminaKotka Ltd, Kari Savolainen, 
Chairman of the Board of Steveco Oy, Jarkko Harjumaaskola, Chairman of the Board
of Port of HaminaKotka Ltd, and Ari-Pekka Saari, Deputy CEO of Steveco Oy. 
The ribbon is held by Suvi Vänskä (on the left) and Marjukka Kettunen (in the front) of 
Port of HaminaKotka Ltd.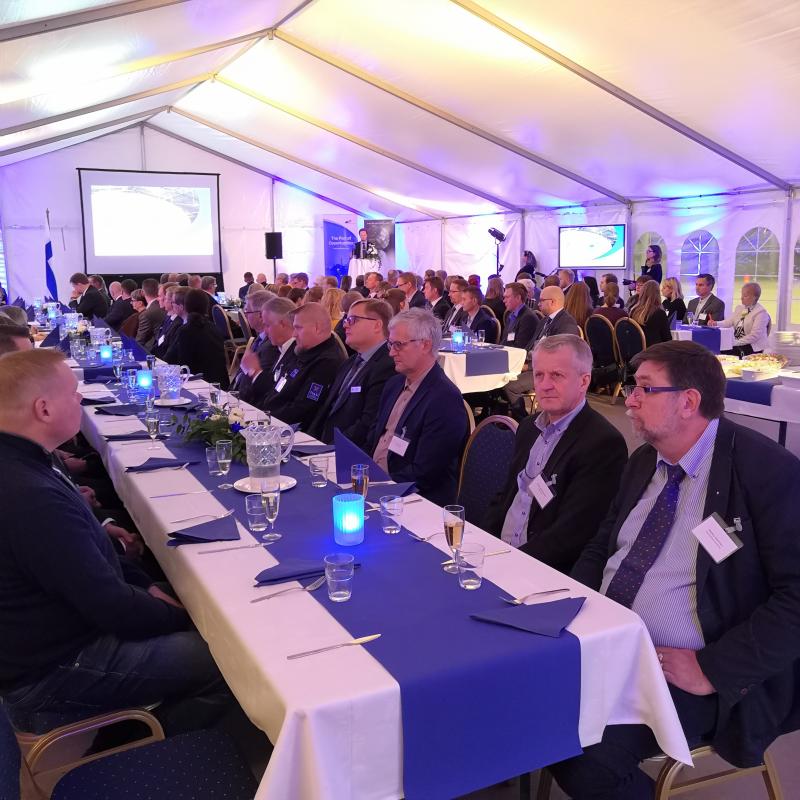 Approx. 100 invited guests took part in the opening ceremonies.