VRT Finland acquires Satamatieto Oy
07.12.2021
A big part of Finnish knowhow on port software is now under one roof – VRT Finland Oy acquires Satamatieto Oy


 
VRT Finland has been working with port industry in Europe since its founding in 2010, performing 3D surveys and doing digitizing projects for ports. VRT has also developed a cloud software GISGRO which offers ports an easy start on the path for digitalization and enables gathering of georeferenced port asset information into one visual platform.
Satamatieto has been a trailblazer of ports' digital ERP since 2004. The software company has developed solutions for energy, environment, and resource management with their clients, aiming at easing the everyday work in the ports.
Ports often use dozens of different software for different purposes, which is a challenge when the goal is to enhance effectivity with digitalization. Now as VRT acquires Satamatieto, this challenge is going to be tackled by experts of software development and asset digitalization together with the port industry's professionals.
"Our goal is to ease the everyday work in a port by gathering all the needed information on one platform. Ports now have different software for managing geographical information, assets and resources, but together with Satamatieto we can offer a complete solution to all the ports' needs", describes Kirsi Hänninen, CEO of VRT Finland.
"GISGRO is a modern online software, which can lift the benefits of PDS for ports on higher level. Easiness of use is the key to bring the digital tools into port's everyday life. To reach this objective we need wide understanding of port industry and appreciate also our clients' feedback and ideas for development", continues Kimmo Naski, Chairman of the Board of Satamatieto.
Combining information into one platform helps the communication between different stakeholders in a port and enables the utilization of large amount of data for the development of artificial intelligence. Each port has its own unique business environment which means that general models may not be applicable for the decision making in the port. The port's own database gives an opportunity to use the specific data from the port's history and integrated data sources as the basis of AI solutions.
The majority of Finnish ports, and several ports around Europe use GISGRO and PDS. Merging of VRT and Satamatieto creates a significant hub of Finnish port expertise, leading the way for port digitalization also in the international context.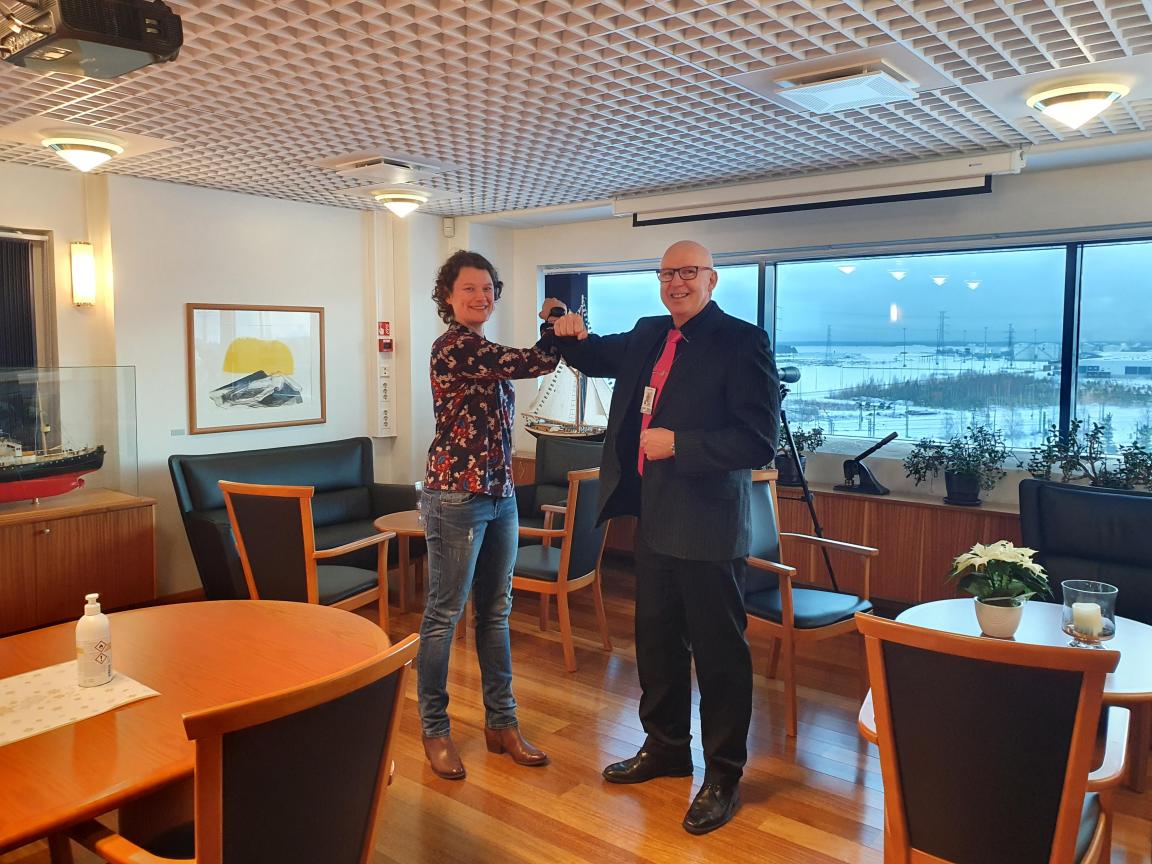 Contacts:
Kirsi Hänninen CEO, VRT Finland Oy
+358 44 0310760 / [email protected]
Kimmo Naski
Chairman of the Board, Satamatieto Oy
+358 20 790 8801 / [email protected]
About Satamatieto
Satamatieto makes the day-to-day operations of customers smoother and easier. Our know-how and operating models enable customer-oriented work. We are a reliable partner, and we develop our products and develop together with the customer. Our owners are Port of HaminaKotka Ltd, Port of Pori Ltd and Port of Rauma Ltd. Our customers are almost all the major Finnish ports.
About GISGRO:
GISGRO is a smart port management platform that helps port, their clients, and their subcontractors work smarter. With the ability to view and utilize port operations and asset data quickly and easily, the ports gain the power to effectively oversee and optimize port operations. Everyone at GISGRO has the port experience and passion to help the ports find the optimal ways to maximize the benefits of smart technology for the ports' specific needs. GISGRO is developed by VRT Finland, a 3D underwater survey pioneer established in 2010 and based in Jyväskylä, Finland.