Hietanen and Hietanen South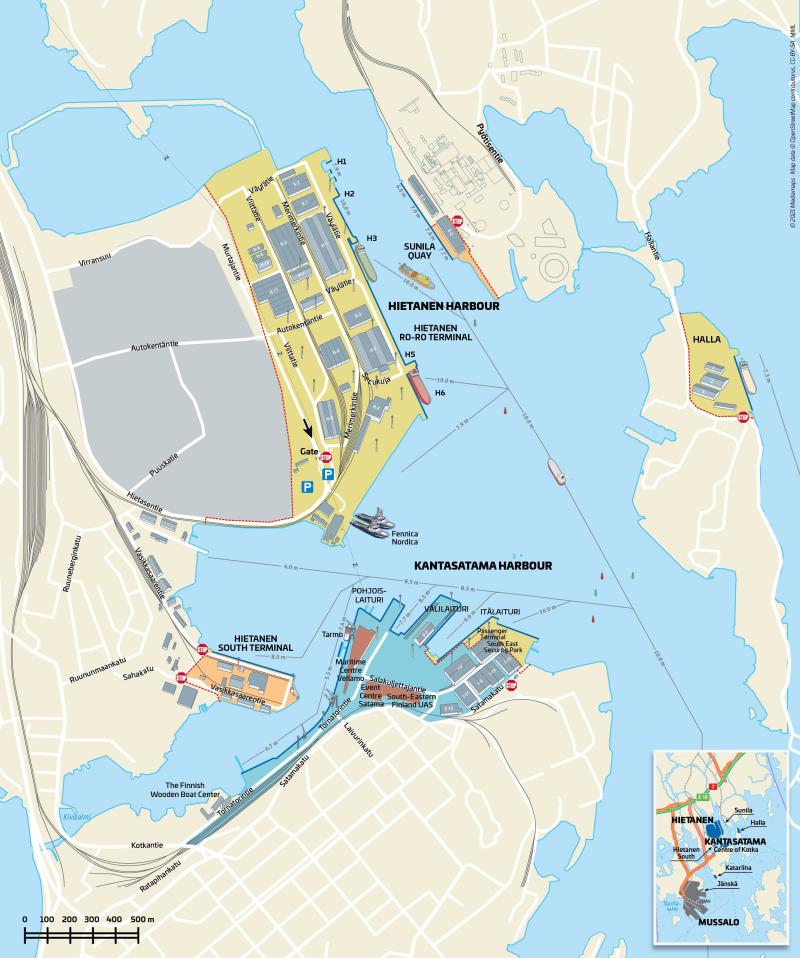 The Hietanen Harbour is specialised in RoRo cargos. Daily liner services to the primary seaports in Europe enable a quick transport of goods.
The 100-hectare car terminal at Hietanen provides facilities for the handling and storage of large quantities of import and transit vehicles.
Hietanen South specialises in the handling of dry bulk cargos.
Open printable map 
Hietanen and Hietanen South harbour:
RoRo and car terminal

Draught 7.9-10.0 m

1430 m of quays

10 berths

Car terminal 110 ha

RoRo terminal 100 ha

10 km of railways

Mobile cranes